TO: MCTAGGART ARMSTRONG DEWAR & OWEN INSURANCE BROKERS CLIENTS
SUBJECT: CORONAVIRUS COVID-19
The World Health Organization has now declared that the spread of Coronavirus COVID-19 has reached pandemic level.
We want to let our clients know that we are prepared should the virus escalate in and around the London and Southwestern Ontario area.
Our plan includes:
The ability for our employees to work from home. This will mean business as usual for our clients. The plan includes the highest level of document safety and confidentiality. As a paperless office, we have the ability to securely enter our system from any location.
Ensuring that our clients do not come into contact with anyone at McTaggart Armstrong Dewar & Owen Insurance Brokers who may get the virus or who may be close to someone who gets the virus, or has travelled to a Coronavirus "hotspot" in recent weeks, or experiencing fever and/or flu-like symptoms.
Communicating with you in the manner in which you wish your corporate and personal information to be forwarded to you. This could include receiving by secure email or mail.
We ask that:
If you have a scheduled meeting with a McTaggart Armstrong Dewar & Owen Insurance Broker representative and you or someone near you either has the virus or has travelled to an affected area of the world within the last 14 days, or experiencing fever and/or flu-like symptoms, please let us know and we will arrange to meet with you by phone or video-conference.
We want you to know that what matters most at McTaggart Armstrong Dewar & Owen is the health and safety of our clients and our team. We certainly hope that none of these measures will be necessary, but we also know how important it is to be prepared.
For the foreseeable future, if you are in the office, we will be asking any visitors if they have been to an infected area or with an infected person in the last 14 days, or experiencing fever and/or flu-like symptoms.
Thank you for your understanding through this time.
If you have any questions, do not hesitate to ask.
MEET THE NEIGHBOURHOOD INSURANCE EXPERTS
If you need insurance, but you don't know a policy from particle physics, come see us. We live and breathe insurance.
McTaggart Armstrong Dewar & Owen Insurance brokers have been helping the people around Aylmer, Ontario with sound insurance advice and service for more than 85 years. Today our friendly staff still lives in the communities we serve including Aylmer, Sparta, Belmont, Springfield and St. Thomas.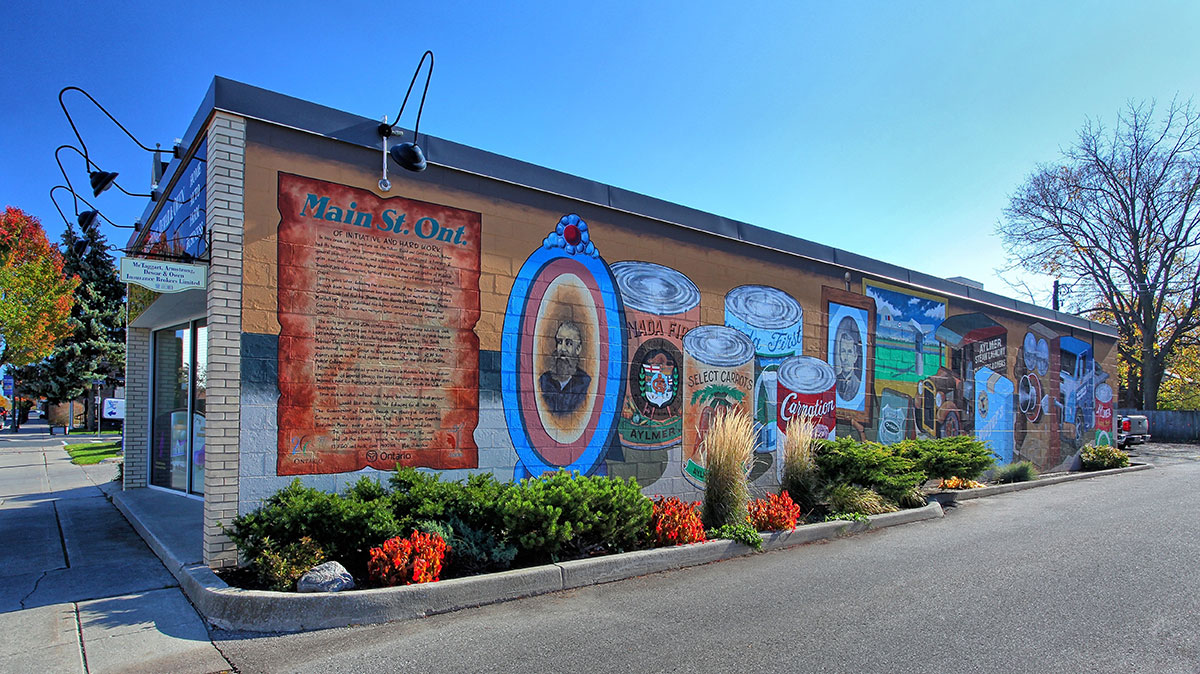 As Insurance Brokers, we can choose from a wide variety of products offered by many leading insurance companies.
We don't just offer a single brand of insurance to every client. To make the right choice, we need to know a lot about insurance, but also a lot about our clients. Everyone is unique and we believe every policy should be. With our expertise, we can tailor the coverage to meet your needs.
We can provide a full range of insurance coverage for your home, car, farm and business. With over 50 years of insurance experience, contact us to do the shopping for your insurance.
REQUEST A QUOTE